Aircraft maintenance is a very important job in the aviation industry.
Aircraft maintenance technicians work in maintenance hangers which are large, wide-open platforms specifically designed for aircraft maintenance and repairs. The maintenance hangar must be equipped to handle all weather conditions and challenging work environments. Aircraft maintenance is a demanding task that requires a lot of space. The maintenance hangar must also be equipped with the right diagnostic tools and maintenance equipment.
One of the most crucial pieces of equipment is a reliable modular ground power unit such as the unit shown below.
Modular Ground Power Solutions for your Maintenance Hangar

Aircraft maintenance technicians may work on small aircraft, luxury jets, large commercial aircraft, cargo planes, or Air Force fighter jets. They use diagnostic equipment and gauges to test aircraft parts while keeping records of any work done. Additionally, he or she inspects and tests machinery to ensure every component functions properly.
No matter the type of aircraft, proper maintenance is necessary for everything from ensuring the safety of the crew to ensuring the fuel efficiency of the plane.
Proper preventive maintenance, however, is much more important than most people realize. Knowing how the different types of maintenance is done can help you understand why it is so important to keeping planes safe and running efficiently.
Thorough maintenance is necessary for the safe operation of any type of aircraft. The Avionics system is perhaps the most important part of aircraft maintenance because it is what will allow you to communicate with the outside world and keep track of your maintenance records. The more time the avionics are given to build up a good track record, the less likely you are to experience emergency issues that may require costly repairs. While most mechanics are trained to be able to troubleshoot specific parts of avionics systems, if you have faulty avionics, you should get them fixed or replaced immediately.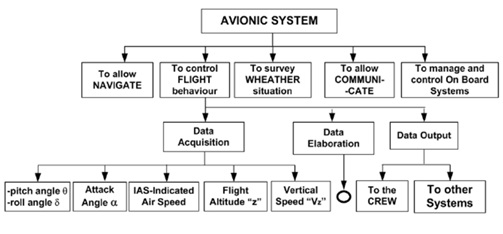 The next type of maintenance that is critical is preventive aircraft maintenance. Although many mechanics think of this as 'checks and double checks,' this is quite different. Picking out the parts that will need attention and performing those checks in a timely manner will ensure that the airplane will not go out of service because of worn parts. For these regular inspections to be effective, though, each repair must be approved by a superior authority, such as an FAA supervisor. A faulty or non-approved repair could prove fatal to the plane and its passengers.
If you are considering a career as an aircraft maintenance technician, it is important to find a reputable FAA approved aviation program.
Aviation technicians are required to receive continual training throughout their careers. Part of this continual training involves learning how to perform preventive maintenance as well. The way to learn is to attend a professional aviation technical school. It may take several years to complete a full degree; however, some programs can be completed in 18 months. It will be worth the effort and will lead to an amazing career in aviation.
Once you have received your education and certification, you will likely find employment with a local airline or aviation maintenance technician company. This type of work can be found almost everywhere, as there is a great demand for highly trained aircraft maintenance technicians.
Since all aircraft must be kept up to date on maintenance and repairs, there is a growing need in the industry. Make sure you search your local area thoroughly, as most local businesses are likely to hire individuals who have received their training from the best aviation technical schools around.
The final step in the process of becoming a certified aviation maintenance technician is the testing process. This process requires not only your written examination, but also a major repair which will show that you have a firm knowledge of the fundamentals of aircraft maintenance and know how to perform preventive maintenance.
Once employed, you will be responsible to perform preventive maintenance on the planes as well as learning how to complete routine repairs. If there are any problems with the plane while it is in your care, it is your duty to immediately report it to the mechanic and have them make the necessary repairs.
In conclusion. aircraft maintenance technicians perform an extremely important job. There is great demand for those who are considering a career in this field. The average starting pay is around $60,000 per year, and most aircraft maintenance technicians also enjoy excellent benefits and are quite satisfied with their career choice.